SPECIAL PROMOTION
EVERY MONTH!
Please call 083-852-4174 to make an appointment today Or add us on LINE @harmonyclinic for special promotions and discounts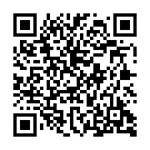 Lipolysis & Weight Control
What are the different types of treatments available?
LLD (Lipolytic Lymph Drainage) is the latest technology injected to break down fat and cellulite.
Fat burner – nutrition supplements that help in fat burn and weight loss.
Double Effects – the procedure that both lightens up your skin and helps you get in shape.
Mesofat is the procedure used for removing excessive fat. The doctor injects the syringe to send the medication that can break down fat in the skin. The medications frequently used are Phosphatidylcholine, Deoxycholate, L-carnitine, Vitamin B complex, Amino acids, and Minerals.
These are the treatments for people who want to lose weight but have no time for exercising or people whose body have a problem with breaking down excessive fat.
What is the procedure for getting a Lipolysis treatment (LLD)?
For the LLD procedure, a grid pattern will be drawn on your skin to find an appropriate injection site. After that the local anesthesia will be injected, then a precise amount of medication is injected to the marked area.
For Mesofat procedure, 0.2-0.5 cc of medication will be injected under the skin, technically 0.1 mm- 12 mm deep. Each injection site will be 1-2 cm² apart from another site.
How long does it take to get aa LLD treatment?
For the LLD procedure, the whole procedure takes about 45 minutes to 1 hour.
How often should you get Lipolysis treatments?
The number of treatment sessions required for the desired result is vary from person to person. Expected result is noticed after about 2-3 treatment sessions.
Are there any side effects from Lipolysis (LLD) treatments?
Minor bruising, swelling, redness, and discomfort might occur for several days after the procedure; it will disappear a few days later. In rare cases, infection and scarring might occur.
To get the best results, patients should follow these recovery tips:
Try to move the injected area every 15 minutes within 1 hour so the substance can contribute in the body well
Do not drink any alcohol drinks Do not take pills or supplements that affect on blood clotting such as vitamin E, ginkgo leaves, etc.
Try to control the amount of carbohydrate(rice, bread, and sugar) and fat(fried and stir-fried food) taken to see the result faster.
Regularly exercise.
Go to see the doctor every 3 days – 1 week to get the treatment continuously as scheduled.