SPECIAL PROMOTION
EVERY MONTH!
Please call 083-852-4174 to make an appointment today Or add us on LINE @harmonyclinic for special promotions and discounts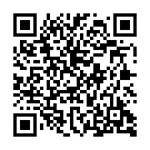 Apart from Botox, Mesotherapy is another common treatment option for getting a more V shaped face.
In the procedure of Mesotherapy, vitamins, enzymes, hormones, and plant extracts are injected into your skin. The substances will tighten or rejuvenate your skin which will make you feel the freshness and youthfulness in your skin. If you would like to reduce cellulite and re-contour your body in order to look in shape, Mesotherapy is also the right answer for you to get rid of unwanted fat and cellulite.
The procedure will remove fat in the areas like stomach, thighs, bottom, hips, legs, arms, and face. There are many choices of Mesotherapy available in our clinic:
Meso wrinkle
Meso acne
Meso melisma
Meso white
Meso detox
In addition, we offer a needle-free Mesotherapy. Vitamin and skin nourishing cream are applied onto the skin before massaging.
This helps the skin to fully absorb the substance which results in rejuvenate looks. Ultra Lipo – upper arm fat, belly fat, and thighs fat reduction massage using ultrasound waves and cream.
Non-botox/injection treatment
We offer another type of treatment for face lift called HIFU (High-Intensity Focus Ultrasound). The treatment does not involve injection or Botox. It is a new beauty innovation which results in reducing wrinkles and firming sagging skin. Ultra Hifu is the sound wave with high security developed from pregnancy testing ultrasound waves. The waves are shot under each layer of the skin to make the skin layer shrink, like stitching the skin to tighten up the skin. The procedure results in a more younger looking skin. The waves do not hurt the outer skin, because it is not a laser and not light waves. Moreover, this sound wave is not harmful to the eyes, so it enables us to focus on the under eyes area and around the eyes directly.
What are the side effects of HIFU?
The side effects are reported to be minimal which are nausea, pain, sensitivity, swelling, itching, redness, bruising, rash, infection, scars, and bumps at the injection site.
The result generally lasts up to 12 months. Depending on the lifestyle of the patient, the result will last long, especially when combined with exercise and proper nutrition.
Several sessions of Mesotherapy are recommended in order to get the best and desired result. The patients should return to the clinic about 3-15 times. You can discuss with our practitioner about the schedule of coming back for the treatment.
Normally, no downtime is required after Mesotherapy as the technique is non-invasive. The patients are allowed to return home after the procedure is completely done, and the patients can do their regular activities right away. However, some may need to take a day off to rest because swelling and pain might occur in the injection area.
We have anti-wrinkle promotion, skin rejuvenation, facelift and v-shape treatment promotions available every month that will help you look younger and feel freshness and vibrancy in your skin.
Here are promotions available this month:
Mesotherapy for lightening and rejuvenate skin with free oxy bright for pores cleaning for only 1,500 TBH
Mesotherapy for face reshaping: remove cheek and neck wattle fat for 4,000 THB
Reshape your face by lifting up your cheeks for 9,900 TBH
Package of cheek and neck tightening: 15,000 per 1 time 27,000 per 2 times 40,000 per 3 times